Nefara, the Lich Queen, is an undead Shuriman princess infected by the Void.[1]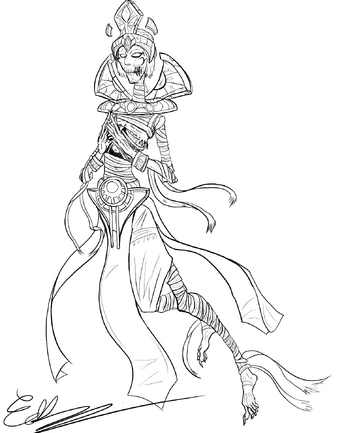 Nefara was a contemporary of Xerath.[2] A princess in one of the empire's territories, she was also a gifted mage[3], and he may have killed her when she began to suspect his plans for manipulating Azir's Ascensio n.[4]
Hextech Revolution
Edit
During the Hextech Revolution, scouts from Bandle City inadvertently released Nefara from the Floating Pyramid of Akhtal, where she had been entombed.[5]
She raised an undead Shuriman army that attacked Bandle City, and likely would have destroyed the yordle homeland if Demacia, Piltover, and Zaun had not come to their aid.[6]
References
Edit